Imagine having your daughter a few minutes away from work. Imagine leaving work and being able to pick her up before going home. In Somriures bressol school we make it easy for you to improve your family conciliation.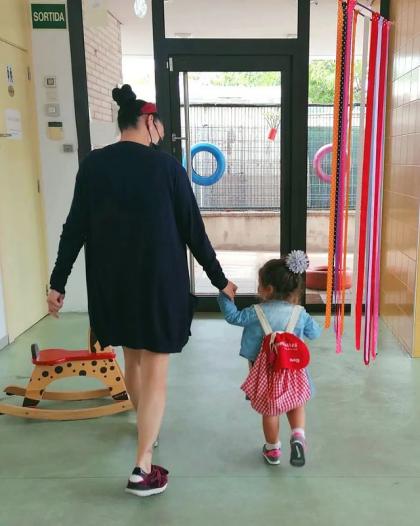 A close and flexible school where each child is the protagonist of their learning.
At Somriures nursery school we are committed to an educational project where children are able to learn and build knowledge through play, observation, discovery and experimentation. By encouraging curiosity, participation and initiative of the child, we prioritise the education of values and emotions as the basis for a positive development of self-esteem, the construction of their own identity and sociability. A space of development for your child and peace of mind for YOU. 
Located in the Mercabarna wholesale market, Somriures nursery school is a space with a friendly, family atmosphere and a wealth of possibilities. If you work in Mercabarna or in the Zona Franca, don't hesitate! Contact us and come and visit us!

Emotions
Respectful and free education, establishing an affectionate bond and encouraging the expression of emotions, so that the child feels secure and confident.

Families
Families participate in the life of the centre as part of the socialisation process. Direct communication through the Kindertic APP.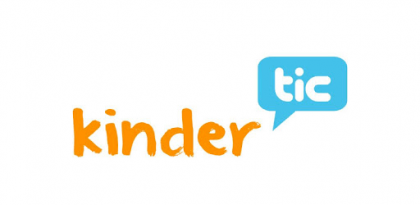 Beneficis de la plataforma Kindertic 
Mantindre la comunicació entre les families i el centre educatiu.
Millorar la dinàmica educativa de forma integral: pedagogia personalitzada per als infants.
Eina tecnològica adequada a l'era digital: comunitat web 2.0.
Model de sostenibilitat: ajuda al medi ambient disminuint residus poc ecològics, estalvi de diners i de temps.

Small groups
We offer quality care adapted to the needs of each child.

Proximity
We are the only bressol school in Mercabarna, which makes it possible to improve the work-life balance, thus favouring the care of your child.
Flexible timetable
Our timetable is flexible and the school is open from 8.00h to 18.00h, with the possibility of a welcome service from 8.00h to 9.00h and from 17.00h to 18.00h. (ask us for other options)
At Somriures nursery school we want to respond to families who may need more coverage, and we are planning to extend the reception hours.
Free access and free parking
We offer free entry to the Mercabarna site and car park.
Education with values
At Somriures nursery school we practice a respectful and positive upbringing with values, always looking for the well-being of the child.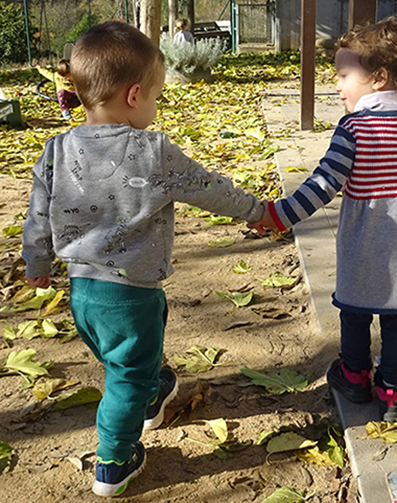 Stimulating the senses
Our professionals help children to discover the world around them through play, fostering emotional bonds and developing learning. 
Committed team
The people who work at the school are a consolidated team, with many years of experience, who face the educational task with a firm commitment.
Safe spaces and services
Suara's spaces and services are identified with the ESPAI SEGUR and SERVEI SEGUR seals, which guarantee compliance with all hygiene and safety protocols.
General prevention measures
Team
Carla Valero
Director
carlavalerot@suara.coop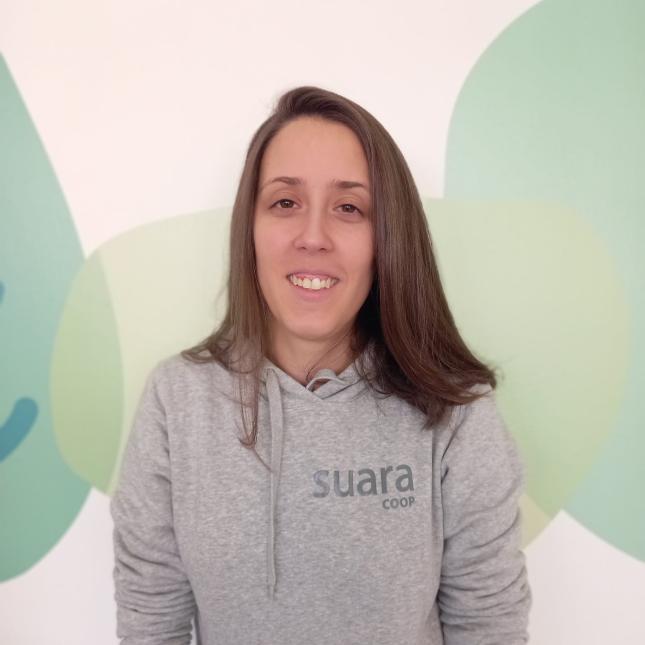 Neus Casado
Early Childhood Educator
Registration is now open, we have already started the pre-registration process!
T'interessa el nostre projecte educatiu i necessites més informació?
Deixa'ns les teves dades i et contactarem en breu
A Suara acompanyem realitats
Our own bressol school model
We are a social initiative and non-profit Cooperative with nearly 40 years of experience in the sector of people care. At Suara Cooperativa we respond to the globality of people's life cycle. We have a long track record in the management of nursery schools and we have our own model.
Contact details
Adreça: C/Transversal 14, 11 08040 Barcelona
Telèfon: 670.28.52.83
Correu electrònic: ebsomriures@suara.coop

Ask for more information!